TimelineCMS Connector
Permission is required to show your Instagram photos on your TimelineCMS or WordPress website. This is done by logging in to your Instagram account using the link at the bottom of this page.

GMAC Internet Solutions has been developing Facebook applications for over 10 years. We have completed Facebook's Business Verification Process for our other applications and have been granted permissions to use specific Facebook API calls. This application is not yet approved so there will be some extra steps required.
Step 1

Go to your Instagram profile page and click the gear icon that is next to the Edit Profile button. A lightbox will appear with a list of settings pages.
Step 2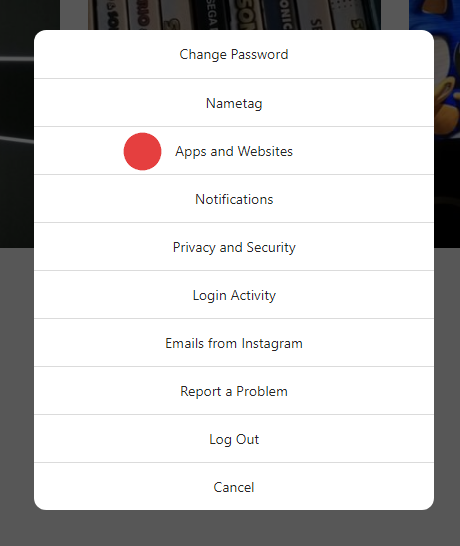 Click Apps and Websites.
Step 3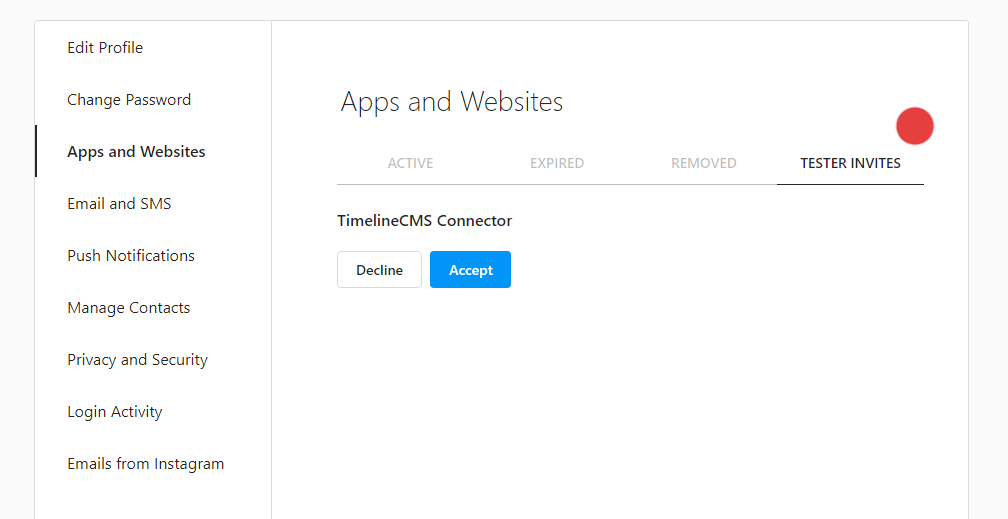 This settings page shows anything that has been granted access to your Instagram account. There should be a new tab at the right named TESTER INVITES. While we wait for Facebook to approve this application we have added your Instagram account as a test account so that it can use API calls. Click Accept.
Step 4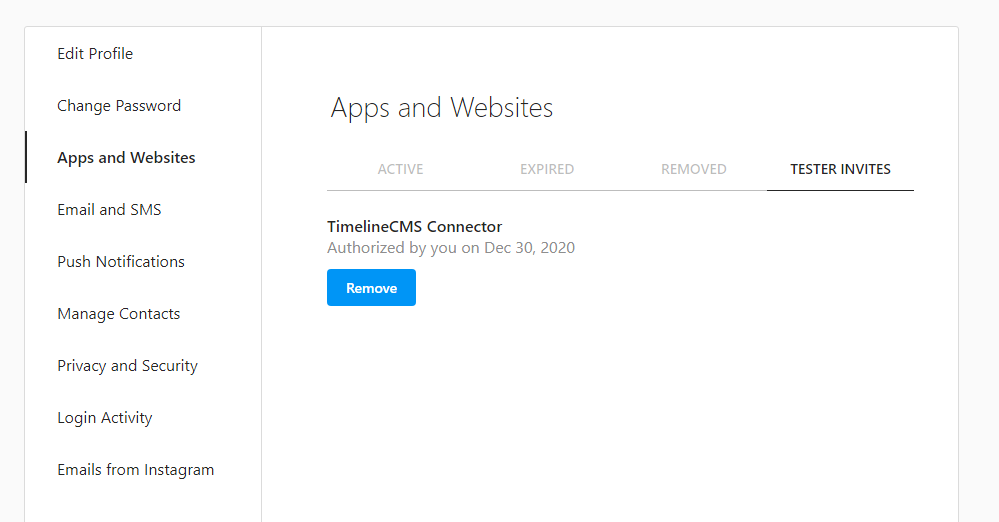 TimelineCMS Connector will now appear as an authorised application. It will also appear under the ACTIVE tab.
Once you have completed the steps above, please click the link below. A new window will open that contains an Instagram login page. Log in to your account and grant TimelineCMS Connector access to read your profile and media. NOTE that GMAC Internet Solutions will only be given the ability to read public information. We will NOT have access to your password. Once the authorisation is completed, Instagram will return you to this page and we will run some tests to make sure we can access your photos to show on your site.
Click Here to Link Your Instagram Photo Feed to Your Website